Request a Demo
More Control. Less Worry.
Feature-rich SCADA monitoring software that integrates with your existing programmable logic controllers.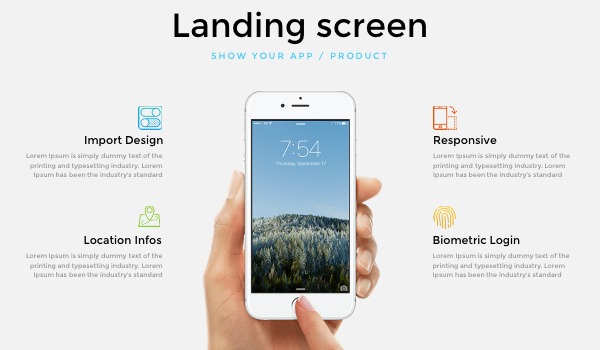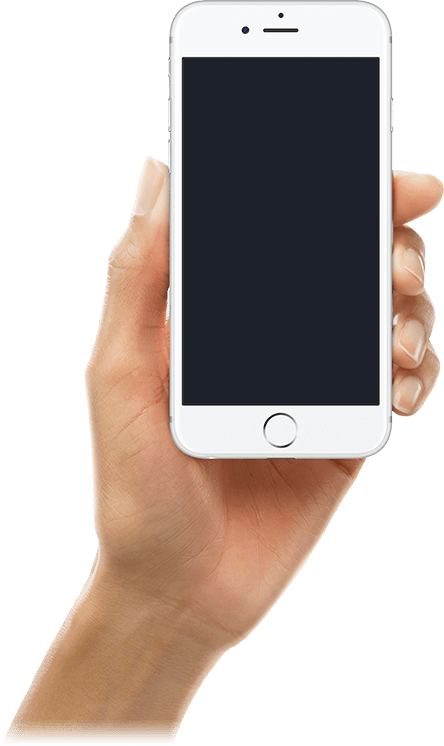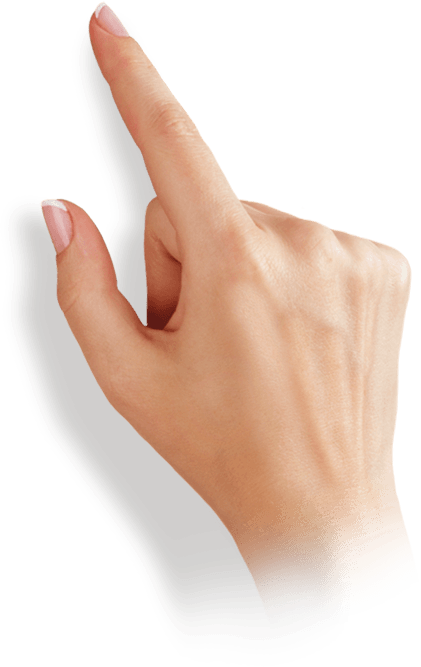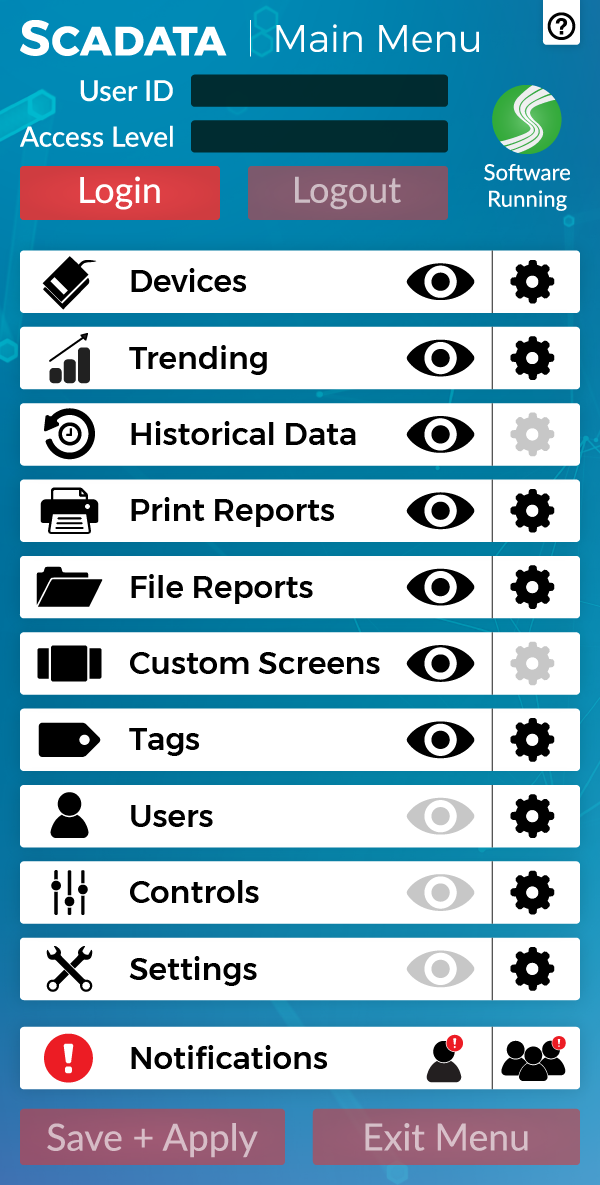 Save Money, Time & Sanity
Gain peace of mind with the assurance that all sites are functional no matter where you are. All your data at your fingertips, eliminating multiple runs to manually check equipment and pump stations.

One Place For All Your Data
Integrates with any existing system hardware. Archives your data and reduces/eliminates third-party programing.

Responsive
Immediate alarm notification, continuous monitoring and simple reporting options.

Intuitive
User-friendly navigation and setup. Compatible with all industry devises, open expansion options and compare and analyze your date over any period of time. Your system can be managed and controlled by a local end-user or remotely by the SCADATA team.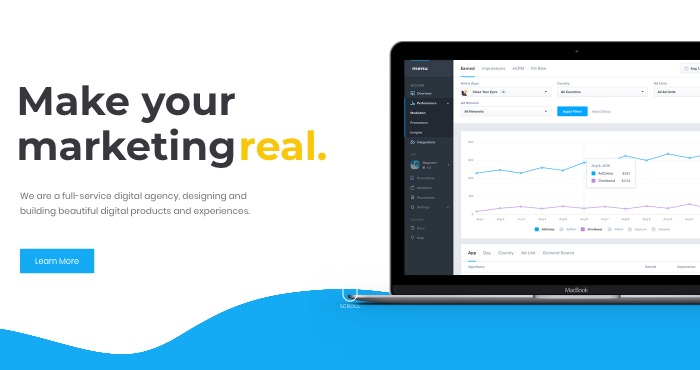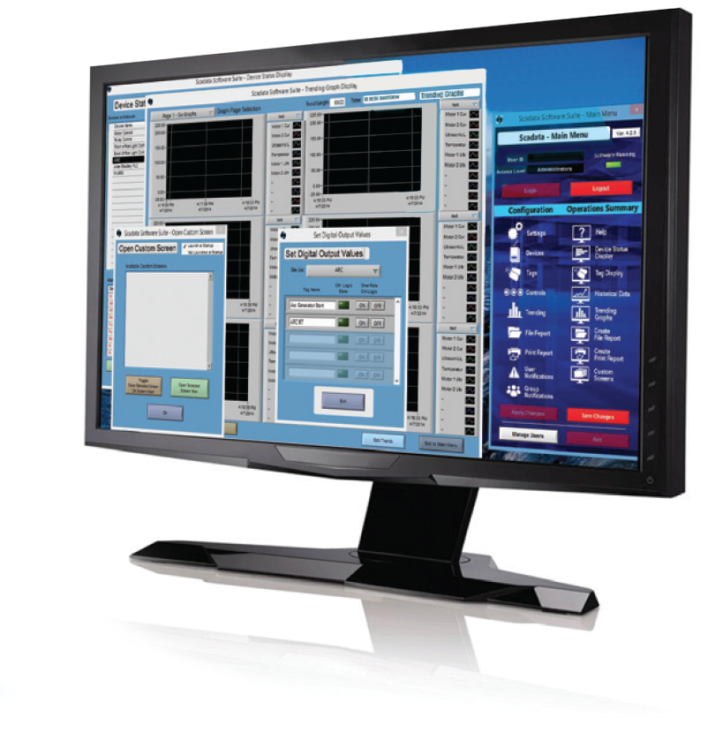 SCADA
System
Is Your
Working
Right from the dashboard or your mobile device, check every element and equipment item with a tracker using radio or cellular connection. SCADATA Software Suite can support even the most complex water treatment systems, even as many as 900,000 connections. The days of wondering how your less-visited pump stations are running are over.
Learn More
for you?
SCROLL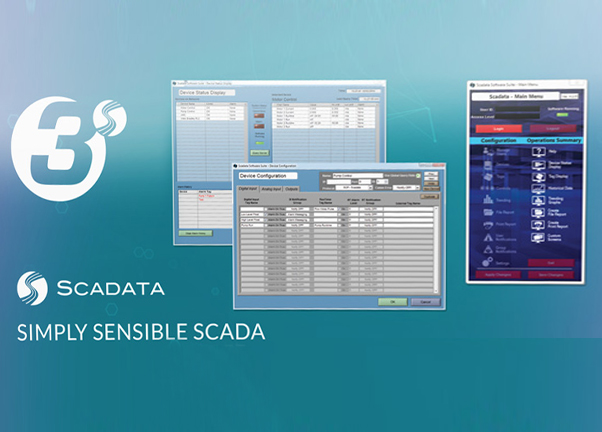 A comprehensive SCADA application designed for the water and wastewater industry. Our easy-to-use solution provides you with all of the necessary tools to monitor, control, and analyze your data to keep your plant running smoothly.
Learn More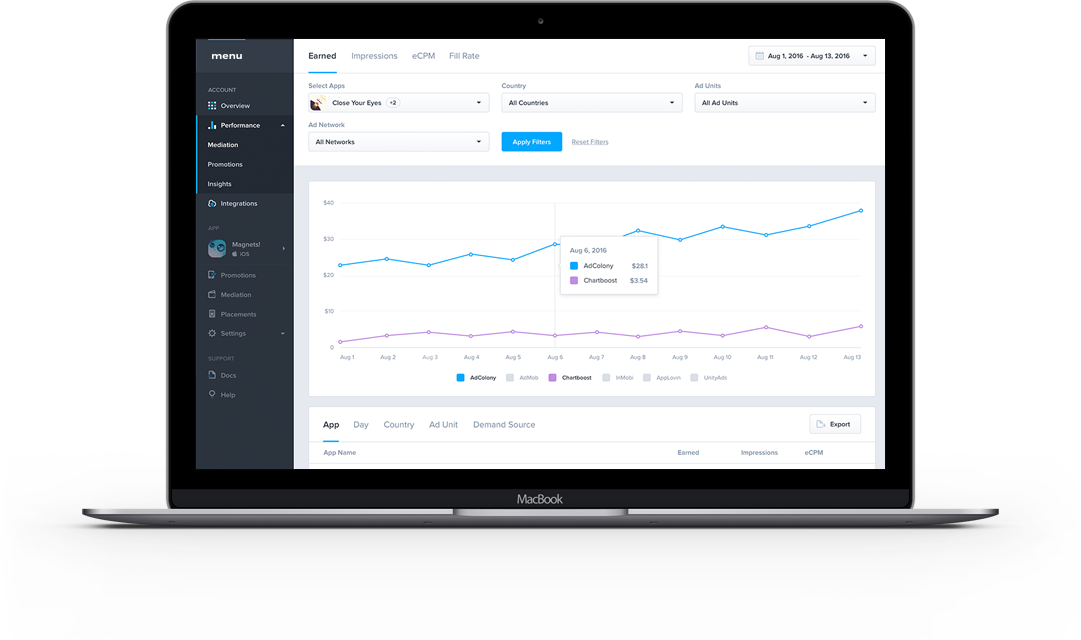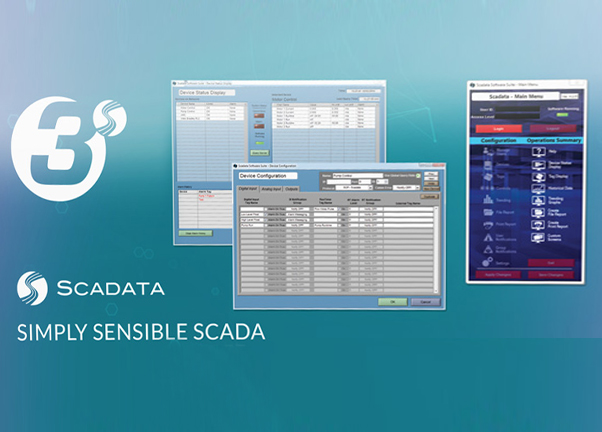 SCROLL

Direct Software Licensing
or
Hosted on SCADATA Servers.
Why Do you Need A Scada System?
What Makes Us Stand Out From Our Competitors?
A
SOLUTION FOR
EVERY
BUDGET
What Else Can Scadata Do?
See First Hand How We Can Improve Your Work Flow.
"Doing my job well has never been easier with the custom screen SCADATA developed for us. I can monitor our whole system at a glance and make changes quickly and easily. Thank you!"
NICK GUDOVIC, Operations Manager for Big Park Water
Sedona, AZ
"The custom screens Scadata designed for us are awesome. Instead of driving around every day,we just open a screen, and everything is right there. It's our entire system, all at a glance."
TYLER VALIENTE, Water & Sewer Operator
Coal City, IL
"We'd be searching for a main break all night, and we would never even find one. Our old equipment gave so many false readings."
JOHN HUDDLESON, Water & Sewer Operator
Coal City, IL
"SCADATA is great! I would recommend it to anyone looking for a SCADA system. It helps us in so many ways. I couldn't imagine not having it."
MIKE PIPTA, Water Works Supervisor
Highland, IN
"Overall, we are very well pleased with the system, and for the money, I believe it is the best solution out there for pump station monitoring!"
JOHN CHENAULT, Superintendent of Facilities Management Maintenance Dept.
Elizabethtown, KY