More Control. Less Worry.
Feature-rich SCADA monitoring software that integrates with your existing programmable logic controllers.
Schedule a Demo
Learn more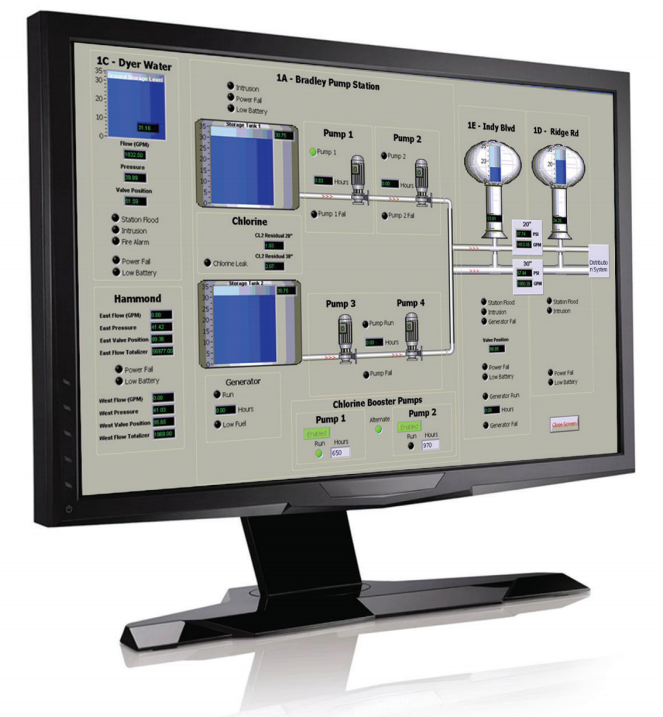 Overview
Examine every step in your water treatment process from the comfort of your office
Your facility never stops moving, but that doesn't mean that you shouldn't. From the water tower to the lift station to the reservoir, every machine and process brings with it a challenge to Murphy's Law, and that keeps you on your toes every day. Why travel to location after location when you could get level reports right from your desk?
Right from the dashboard, check every element and equipment item with a tracker using radio or cellular connection. SCADATA Software Suite can support even the most complex water treatment systems, even as many as 900,000 connections. The days of wondering how your less-visited pump stations are running are over.
Intuitive User-Friendly Setup and Navigation
Notifications and Alerts via Cell Phone as SMS/text and Email
Integration
The difference between antique and retro is functionality
Many water treatment systems use technology that has been around for some time and some SCADA software packages are limited in their compatibility. Our team of experts will work with you to integrate your SCADA system into your current equipment. Because our hardware is modular by design, there are hundreds of possible configurations for mission-critical technology to adapt to your complex needs.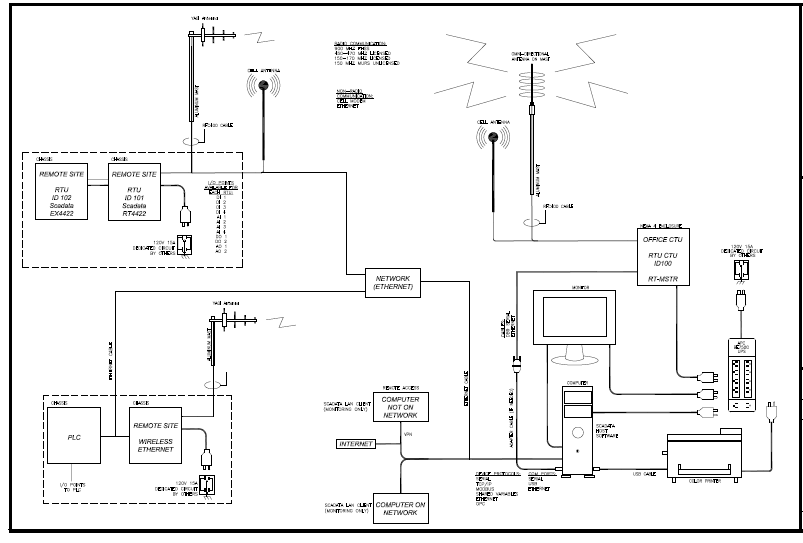 No Programming Knowledge Required
I used to worry all the time about how my system was doing in a storm, especially during the rainy season. Me or one of my team members would have to go out to double-check the areas that were getting the most water, but it was hard to tell since local weather stations don't track rainfall per square mile! We'd almost always have to go to every single outpost. Those days are long gone now that we've got Scadata Software Suite.
David Gibas
Alerts
Late night rainfall will improve your sleep quality instead of terrorize you
We've all been there: that moment when you wake up, realize the storm that was on it's way has arrived, and you hope your lift stations can handle the increase in volume. Dread for what may have happened or could still be happening brings you to your feet as you rush to get out there and check on your system. These days are over!
SCADATA Software Suite provides you with custom mobile applications for Android and Apple devices, as well as system alarms that monitor and track your volume and pressure levels across all connected interfaces. Alarms can be configured to trigger phone calls or SMS notifications to the right person at the right time, so you're not on call twenty-four hours a day!
Automated Backups of Your Data
Reports
Easy-To-Use graphing tools help you monitor patterns and trends
What would SCADA monitoring be without a graphing tool? But other SCADA softwares require complex programming knowledge or custom development. Our software comes fully-featured with all the tools you need to create your own custom displays. Track water levels, temperature, pump volumes or anything else you need.
And better yet, each report easily exports to your preferred Microsoft Office program: Word or Excel. Draft reports of your findings (and finally get published) or crunch some numbers in a spreadsheet. Possibilities are opening up all the time, and the future looks bright.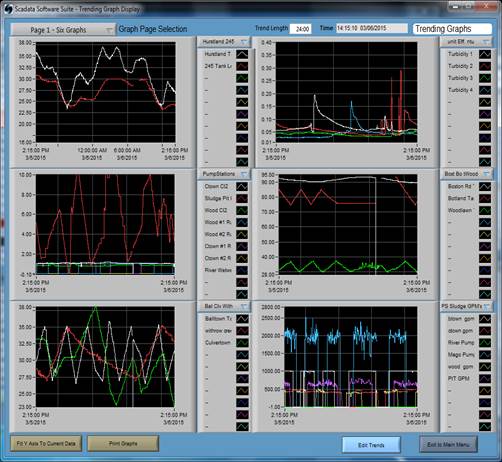 Intelligent Reporting to Microsoft file formats: Word, Excel, and HTML
Time-Saving Training and Documentation
Standards Compliant with All Major Agencies


Simply Sensible SCADA
Sign up today to get your free, no-risk demonstration of the full SCADATA experience the long term solution for water and wastewater management.
Register for a Demo